Chamber opera workshop for composers/Budapest
2013.04.24. - 2013.04.27.
Budapest, Hungary
with Peter Eötvös and Luca Francesconi
"Out at Sea" - Chamber Opera Workshop for composers organized by the Peter Eötvös Contemporary Music Foundation and Budapest Music Center, within the frames of Ulysses Network and supported by the Art Mentor Foundation Lucerne and the European Union Culture Programme

Dates:
24-27 April, 2013
9-19 December, 2013
Venue:
Budapest Music Center
H-1093 Budapest, Mátyás utca 8.
HUNGARY
Guest professors:
Péter Eötvös (composer, conductor)
Luca Francesconi (composer, university professor)
András Almási-Tóth (stage director, university lecturer, DLA, and author of the opera libretto written upon Mrożek's play)
Assistant professor:
Balázs Horváth (composer, university lecturer, DLA)
Short description and schedule of the project:
Sławomir Mrożek's absurd one-act play titled 'Out at Sea' inspired the idea to provide an opportunity for young composers to jointly create an opera that unites and addresses the predominant phenomena of the modern age (like alienation, abuse of power, conformity and boundaries of freedom) in one grotesque situation. The participants will meet the exceptional and complex challenge of how the part-whole relations, playing a significant role regarding the sujet, can also be expressed in the possibilities of form and technique.
To begin their several months of creative process, the applicants will take part in a four-day workshop (24-27 April, 2013), where the teamwork – supervised and guided by the professors – will consist of discussing and deciding about the potential options allowed by the libretto, dramaturgy and composition technique. After each session there will be opera screenings of works by the professors, followed by open talks with the respective author.
The chamber opera has to be composed for three singers and four instruments. Without any kind of alteration in the libretto, each character will be created by different composers according to the agreements made during the workshop.
>> DETAIL FROM THE LIBRETTO >>

Out at S.E.A.
(Someone Eats All)
opera in one act
Text: András Almási-Tóth
based on the play "Out at Sea" by Mrozek

Caracters
FAT (baritone)
MEDIUM (mezzo-soprano)
THIN (tenor)

A living room of a Big Brother reality show. We see the action from outside, through the "window".

THIN
I am hungry. I could do with some food.
The fridge is empty. What I want is something to eat.
I'll sleep and wait. I'll sleep and wait for someone to feed me.
I'll sleep and wait. Sleep and wait.

MEDIUM
I am hungry. I could do with some food.
My nails are torn.The fridge is empty. What I want is something to eat.
All is silent. No news from outside.
How long can a lady live without food?
We are twice over it. We will die. We will die.

FAT
I am hungry. I could do with some food.The fridge is empty.
How long can a gentleman live without food?
What I want is something to eat.
To eat something.
silence
Or….or…to eat….someone. We must eat one of us.

MEDIUM
How rude. What? Who?

THIN
Oh, no, please, no.

FAT
Nobody else takes care of us. Nobody …. Nobody ….

MEDIUM
We should take care of ourselves.
THIN

Oh no, please, no…. Cannibalism is disgusting.

MEDIUM
Not so disgusting as death. With all those worms.
One will die earlier. Two will have to see him dying.
I just cannot… And what can we do with the corpse?

THIN
No, please, no. Does anybody hear me?
Please, free us from here. Do you want us to eat each other?

FAT
Not each other, but one of us. One of us must say:
Enjoy your meal, take the best bites of me. Fresh and tasty.
Eat me. My body. Eat me. I am the food you take in your mouth,
I am saving you from the shadow of death,
Let me be your saviour. Let me be THE Saviour.

MEDIUM
Really? Do you...

THIN
I won´t eat you.

FAT
No? Why? I am juicy. But no, of course, not me.
Anyone. But not me. It´s only a theory.

MEDIUM
Anyone? Well.... We are only three.

THIN
Three, yes, three, maybe. There are only three of us on the whole planet.
Tell me one reason.

MEDIUM
One reason for what?

THIN
For eating each other. If we are the only living humans. Why?

FAT
If we are the only ones. But it´s just a speculation.
One will die for two.

MEDIUM
Two will live.
One will sacrifice himself. Or herself.


THIN
I'm an extremely selfish man. I've always been an egoist.
I've never shared anything. I won't be your saviour.

FAT
How unpleasant.

MEDIUM
Did you hear that? This noice…from outside….

If you are out there, Please, give us a sign….

A barely audible sign. Nothing…nothing…
We are alone.

FAT

We should draw lots. Who will be eaten?
Lets start.
After approximately one month of individual work and ongoing consultation with Balázs Horváth assistant professor, the composition parts need to be submitted by May 31st, 2013. After review of these materials the professors select six composers to finish their compositions by 31th August, 2013 the latest.
Subsequently, the professors compile two versions of the opera from the roles/vocals and instrumental parts written by the composers.
As part of the second, production phase, guest conductor Hsiao-Lin Liao, the musicians and singers will rehearse in consultation with the professors during a workshop from the 9th to 19th December in order to create and introduce the opera under the guidance of Peter Eötvös. The premiere will be held on the 19th of December, 2013 in the concert hall of Budapest Music Center.
Within the frames of Ulysses Network, Out at Sea will be brought to various European stages- Paris (IRCAM), Milan (Divertimento Ensemble), Brussels (Flagey) and Mazsalaca (International Workshop for Young Composers) -, and the composers can take part at these performances as invited guests.

The composers will not only be assisted in their professional development by renowned professors during the workshops, but are given the opportunity for the selected compositions to be published by Editio Musica Budapest and the premiere will also be recorded.

Application information:
The workshop has two working phases, but applications can only be submitted to the first. Only composers selected by the professors will take part in the creation of the stage production during the second working phase, but auditor status is possible for anyone.
Age limit for active participants is 40 years, but in case of a large number of applicants, those under 35 years will be given preference.
You can apply with two scores of which at least one should be a vocal work (a chamber piece with vocal solo, chamber opera, opera, etc.).

Places are available for auditors - without age or other limitations.
Participation fee for 4 days:
- active participants: 400 EUR (including course fee and 5 nights accommodation with 4 days full board)
- auditors: 100 EUR (including course fee and meals without accommodation) We can help to find accommodation for a reasonable price if required.
Accommodation and catering:
Accommodation: double rooms in the building of Budapest Music Center (1093 Budapest, Mátyás u. 8.)
Meals will be served in the restaurant of the same venue
Upon request, Budapest Music Center can provide accommodation (45 EUR/night) and meals (25 EUR/day) for the auditors as well.
Support:
Scholarship up to a certain limit will be available, but requests must be indicated when submitting the application form.
Application deadline: 28 February, 2013
Assessment and notification of candidates: 10 March 2013
Supporters:


Partner institutes: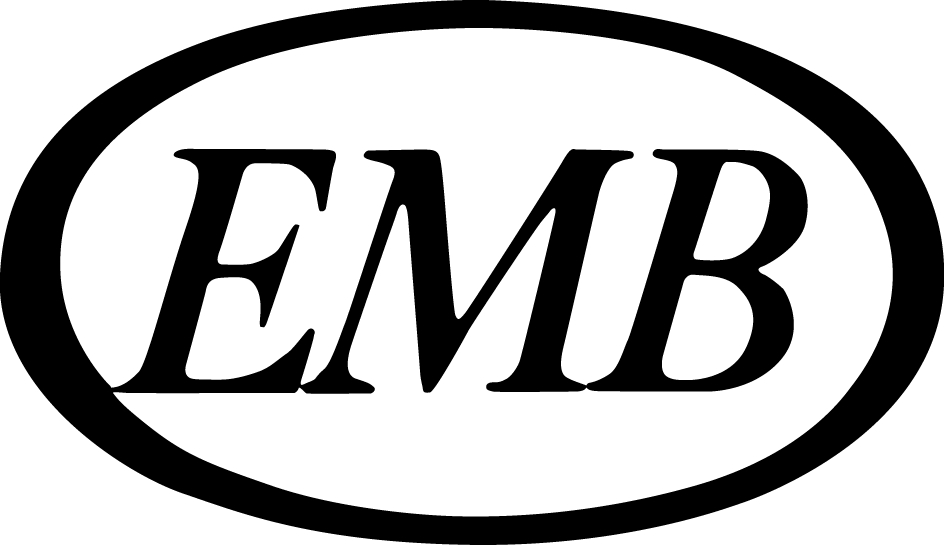 Organizers: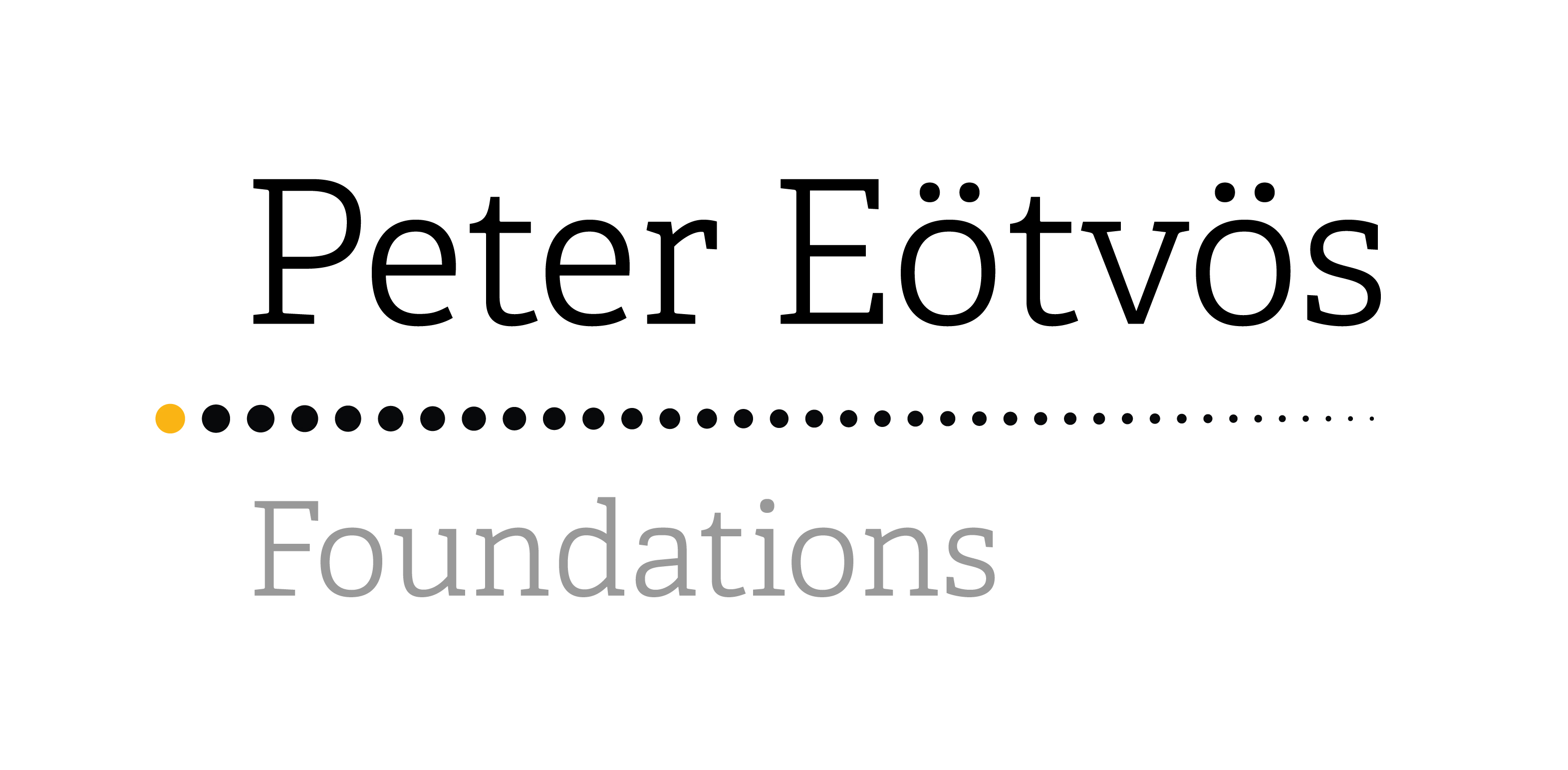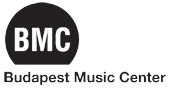 APPLIACTION IS CLOSED!