ARTISTS
VYKINTAS BALTAKAS born in Vilnius in 1972, studies at the Lithuanian Music Academy, Musikhochschule in Karlsruhe with Wolfgang Rihm and Andreas Weiss (conducting), International Peter Eötvös Institute (1994-97), Conservatoire National Supérieur, Paris (1997), Course at IRCAM in Paris (1999-2000). Vykintas Baltakas's works have been regularly performed at major international festivals. Institutions that have commissioned works by Baltakas include the WDR Symphony Orchestra, the Munich Biennale, the Wiener Festwochen/Klangforum Wien, the Ensemble Modern and the Bavarian Radio Symphony Orchestra/musica viva.
>> TOVÁBB >>
Vykintas Baltakas has also conducted renowned orchestras such as the RSO and DSO Berlin, the Bavarian Radio Symphony Orchestra and the WDR Symphony Orchestra as well as ensembles including Ensemble Resonanz, the Ensemble Modern and Scharoun Ensemble. In 2009 he founded the Lithuanian Ensemble Network (LEN) of which he is the main driving force.
Genoël Lilienstern (1979) was born in Monscau (Germany). He studied composition with Younghi Pagh-Paan and with Hanspeter Kyburz in Berlin. He also studied Computer Music at the Conservatory The Hague and at the Ensemble Modern Academy Frankfurt. Operatic works of his have and will be realized by Ruhrtriennale and Münchener Biennale. He created installative works for flight drones and robots. His music has been internationally performed by musicians such as Ensemble Intercontemporain, Ensemble Modern and SWR Orchestra Stuttgart.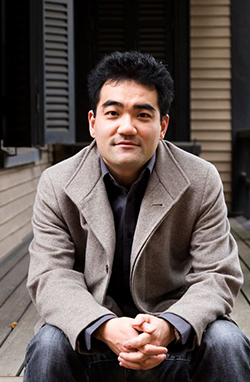 Although DAI FUJIKURA was born in Osaka, he has now spent more than 20 years in the UK. His music is now performed in venues as geographically diverse as Caracas and Oslo, Lucerne and Paris. In London he has now received two BBC Proms commissions, his 'Double Bass Concerto' was premiered by the London Sinfonietta and in 2013 the BBC Symphony Orchestra gave the UK premiere of 'Atom'. His first opera SOLARIS which will be co-produced by Theatre des Champs Elysées, Lausanne and Lille.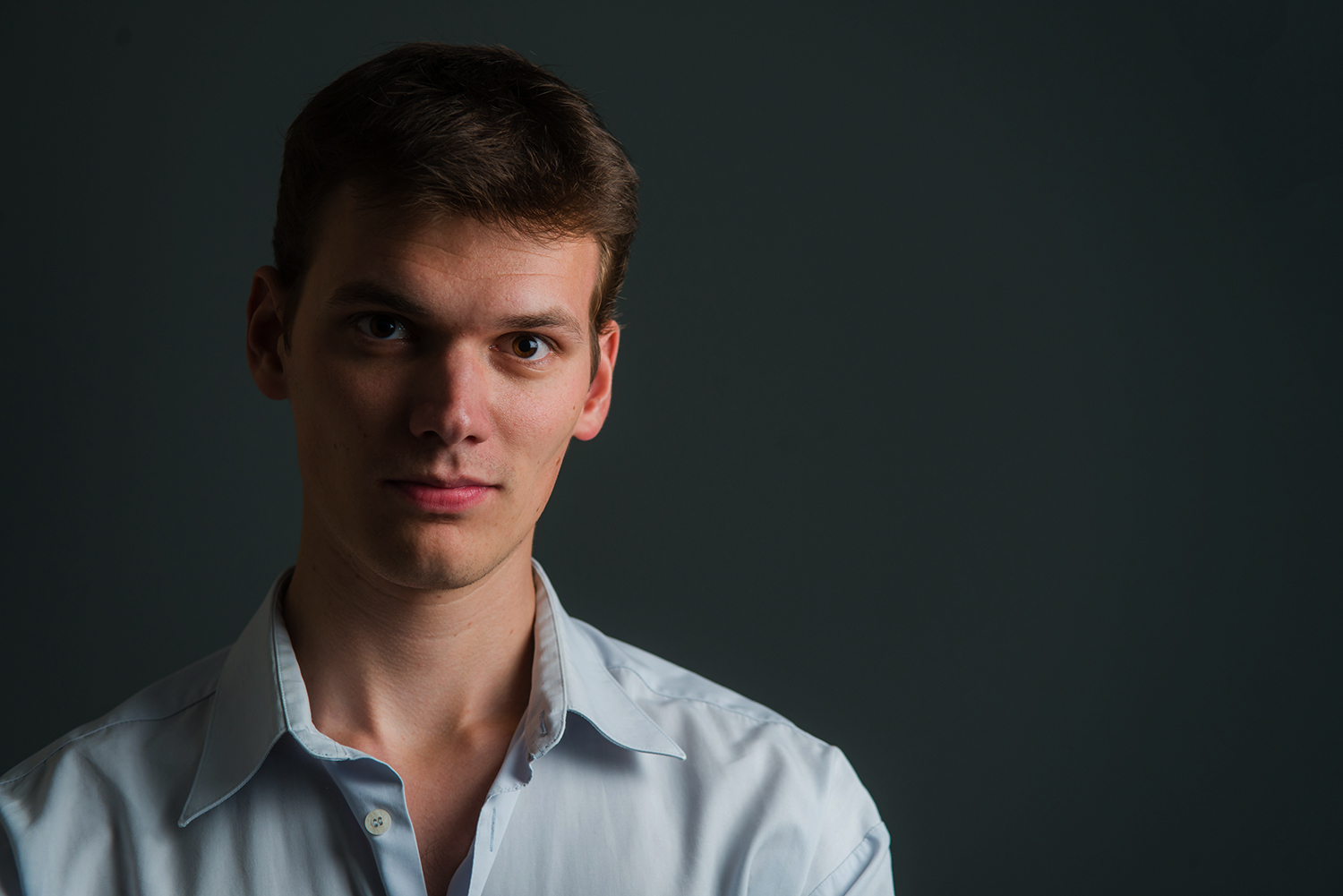 Máté Gergely BALOGH, composer Out at S.E.A chamber opera

>> TOVÁBB >>
A student of István Győrffy in the Pécs Secondary School of Art, Máté Gergely Balogh was then admitted to the Music Academy in Budapest, where he is now in his fifth year studying composition in Zoltán Jeney's class. Since November 2013 he has been studying with a scholarship at the Conservatorio di Musica in Trieste, under the supervision of Fabio Nieder. In recent years he has participated in the masterclasses of Christian Wolff, Péter Eötvös, Gyula Csapó, Philip Glass, Louis Andriessen, Larry Polansky, Kurt Schwentsik, Petr Kotík, Phil Niblock, Charles Ames and Ertugrul Sevsay. In 2011 he won the first prize in the composing competition at the Music Academy, and in the same year he won the main award in the composing competition of the Hungarian National Choir. In September 2013 his work Notturni a L was awarded a shared third prize at the composing competition of the New Hungarian Composer Forum.
His works have been played at many domestic and international festivals, including the Ostrava Days, the Axes Kraków, the Kurtág&Ungarn (Bern), the St. Gellért Festival, the Bartók Seminar, Music of Our Age, the Budapest Spring Festival, Mini Festival, etc. His pieces have also been played in Hungary, Slovakia, the Czech Republic, Poland, Austria, Germany, Switzerland, France and the US.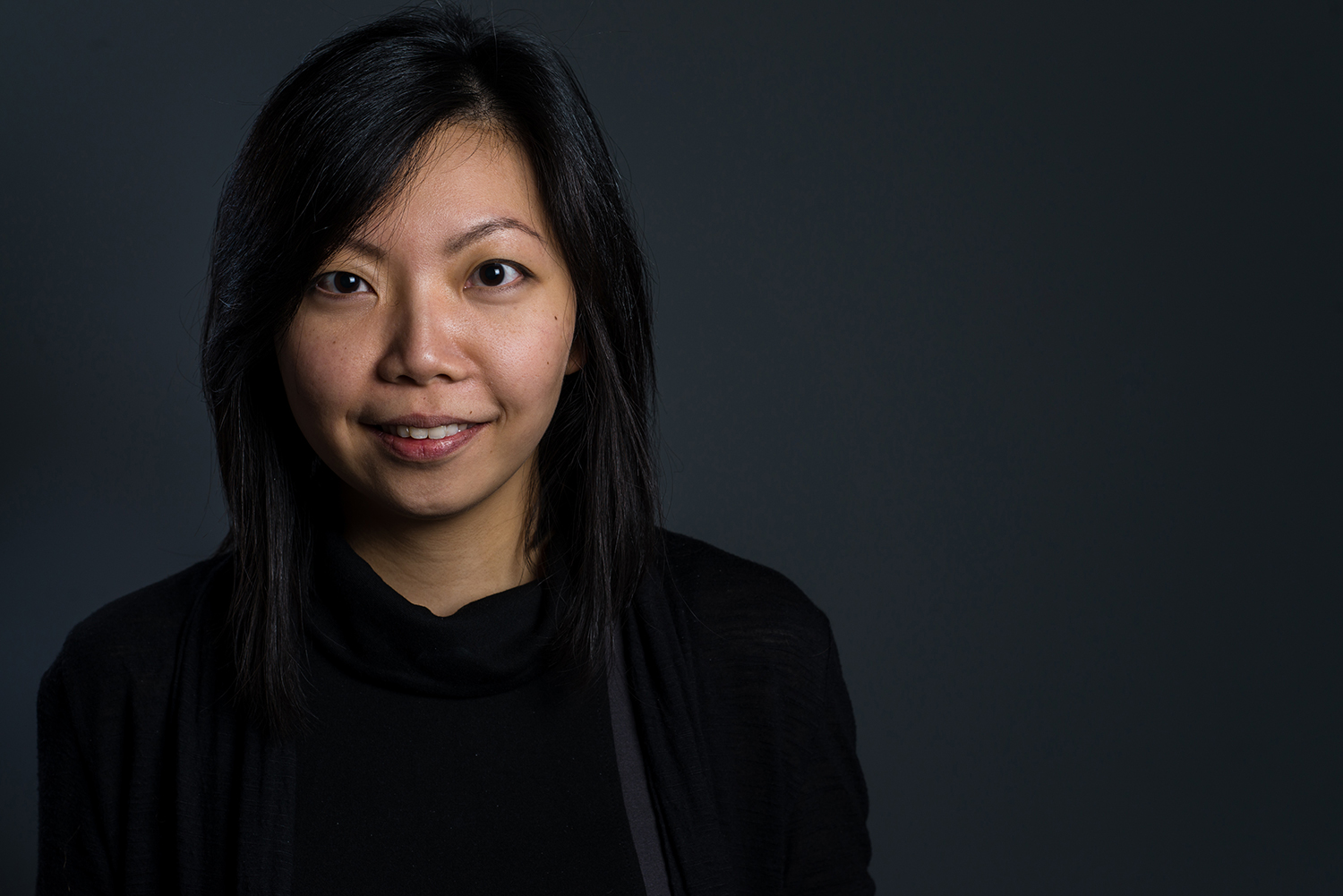 Diana Soh, composer Out at S.E.A chamber opera

>> TOVÁBB >>
Diana Soh is a Singaporean composer whose musical interest is currently focused on exploring performance interactivity. Her music has been performed in festivals and venues as varied as Takefu International Festival (Japan), LSO St. Luke's (UK), Royaumont (France), Acanthes (France), Donaueschinger Musiktager (Germany), June in Buffalo (US), Unerhörte Musik series (Germany), Gaudeamus Musicweek (Netherlands), Manifeste Festival (France) and Festival Extension. Her music has also been broadcasted on BBC Radio 3 and France Musique. She has been fortunate enough to work with great musicians, such as James Avery, Magnus Andersson, NEO Norbotten, Berlin Piano and Percussion, New York New Music Ensemble, the Arditti Quartet, the JACK Quartet, the Cikada Ensemble and the Ensemble Court Circuit among many others. Having completed her Doctoral studies at the University at Buffalo, she has spent the last two years participating in the IRCAM Cursus program (2011–2013). She currently resides in Paris where she was also the composer-in-residence (2012–2013) at the Conservatoire D'Ivry sur Seine in partnership with studio La Muse en Circuit. The upcoming concert season consists of numerous new commissions that take her from Copenhagen to Amsterdam and all the way to Korea.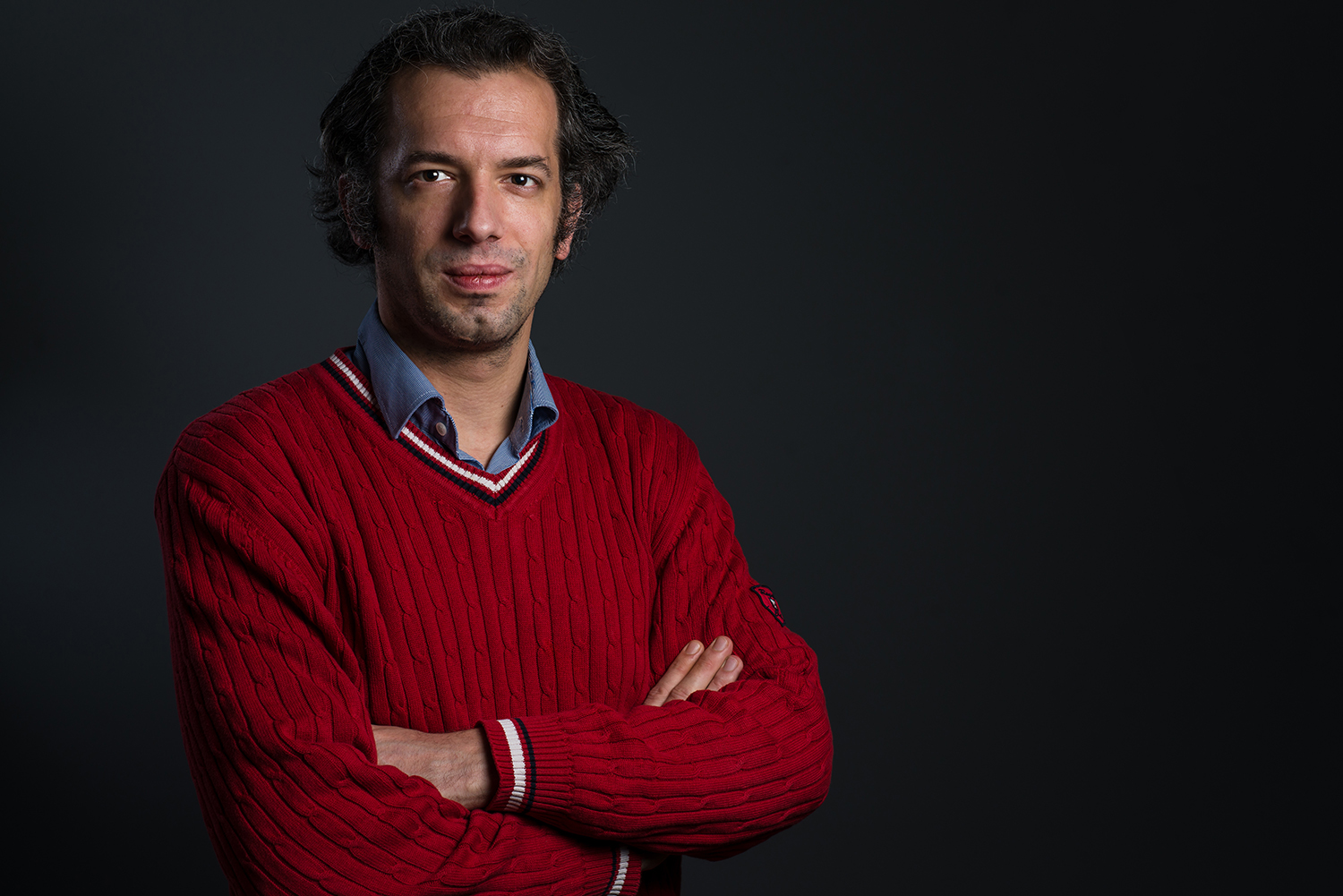 Christian Flury, composer Out at S.E.A chamber opera

>> TOVÁBB >>
Born in 1979 to a Swiss family living in Vienna, Christian Flury started composing at an early age and also, during high-school, studied violoncello at the University of Music and Performing Arts. However, he initially considered these activities as hobbies and went on to study translation and conference interpreting instead. After finishing his studies, he pursued this career and is still working as a freelance translator and interpreter. Ultimately, though, composition turned out to be more than a hobby to him and, since autumn 2008, he has been studying composition with Detlev Müller-Siemens, Reinhard Karger and Martin Lichtfuss at the University of Music and Performing Arts in Vienna. A number of his chamber music works have been performed in Vienna, Zurich and Washington D.C.

Koka Nikoladze, composer Out at S.E.A chamber opera

>> TOVÁBB >>
A Georgian violinist, composer and sound artist based in Europe, Koka Nikoladze studied at the Tbilisi State Conservatoire, the State University of Music and Performing Arts in Stuttgart and the Norwegian Academy of Music. Currently he is a second year masters student at the Norwegian Academy of Music and studies performance technology in new music. His master's project will be an interactive binaural audio play.
Nikoladze has composed acoustic and electroacoustic instrumental music for various ensembles, as well as music theatre, including a chamber opera Vor dem Gesetz and automated interactive pieces performed by computer. Also among his works are audio games, synthesizers and sound processing tools, mostly in the form of various iOS applications. He was awarded the Best incidental music for a short stageplay prize at the Ardifest Theatre Festival in 2010 in Tbilisi. He is regularly invited to Georgia to hold lectures in sound analysis, synthesis and composition.

Samu Gryllus, composer Out at S.E.A chamber opera

>> TOVÁBB >>
He earned his BFA from the Franz Liszt Music Academy in jazz bass guitar and jazz pedagogy in 2001. In 2012 he graduated in composition from the University of Music and Performing Arts, Vienna (MDW), where he studied under Michael Jarrell and Klaus Peter Sattler. He had experimental composition and music theatre lessons with Walter Zimmerman and Daniel Ott, and later he studied with Alvin Lucier, Anthony Braxton and Ron Kuivila at the Wesleyan University (Connecticut, USA) as a Fulbright Scholar. He has studied Hindustani, Javanese and Balinese classical music and participated in masterclasses led by George Aperghis, Peter Eötvös, Jonathan Harvey and Marco Stroppa. At present he is pursuing doctoral studies, where his research area is instrumental theater and multidisciplinary performance art. He has worked in 40 theatre and film productions in various countries (the UK, Austria, the US, the Netherlands, Ireland, Hungary and Germany). His first chamber opera (AOIHANA) was premiered at the Sophiensaele, Berlin in 2007. He composed his second chamber opera Blaubarts (Bluebeard) in 2012 to a commission from the Theater an der Wien. In 2008 he co-founded MuPATh (Music-Performance-Art-Theater). He regularly teaches and performs using the multidisciplinary sign language, Soundpainting.



Mariana Ungureanu, composer Out at S.E.A chamber opera

>> TOVÁBB >>
Mariana Ungureanu was born in the Republic of Moldova and studied at the Conservatory of Bucharest, then at the Hogeschool voor Wetenschap & Kunst in Leuven (Belgium) and later at the Sorbonne, Paris. She took masterclasses and individual lessons with Hugues Dufourt, Beat Furrer, Pierluigi Billone, Georg Friedrich Haas, Rebecca Saunders, Klaus Lang, Mark André, Chaya Czernowin, Peter Eötvös, Michael Jarrell, Marco Stroppa and Georges Aperghis. She was awarded artistic residences by the Festival du Carré in Belgium, Cité Internationale des Arts in Paris, DRAC d'Alsace in Strasbourg, France, the Spinola Banna Foundation, Italy and Herrenhaus Edenkoben in Germany.
She likes the genre of chamber music, however she has composed concertos, pieces for large orchestra, a ballet suite (The Master and Margarita), music theatre pieces, and works for solo instruments with electronics. Her most recent work, a chamber opera, based on Oscar Wilde's novel The Picture of Dorian Gray, will be premiered in 2015 in both Amsterdam and Paris. She is currently working on new compositions for Ensemble Interface, the Hermes Ensemble, Amsterdam, and the Experimental Studio, Freiburg. Her recent compositions are influenced by the physics of electricity as well as works by Arte Povera artist Giuseppe Penone on the relationship of man and nature.
Selection of the highly talented artists who worked with us in the past, and took part in our scholarship- and masterclasses programs:
ROLAND KLUTTIG, conductor
KWAME RYAN, conductor
http://www.harrisonparrott.com/artist/kwame-ryan
ROBERT CASTEELS, conductor
http://www.robertcasteels.com/
ZSOLT NAGY, conductor
KONSTANTIA GOURZI, conductor, composer
http://www.konstantiagourzi.com/home
RUTGER VAN LEYDEN, conductor
http://www.rutgervanleyden.nl/
VYKINTAS BALTAKAS, composer
http://www.universaledition.com/Vykintas-Baltakas/composers-and-works/composer/2271
JEAN-PHILIPPE WURTZ, conductor
http://www.ensemble-linea.com/index.php/english/Direction_artistique/
GREGORY VAJDA, composer, conductor
JONATHAN STOCKHAMMER, conductor
http://www.karstenwitt.com/en/artist/jonathan_stockhammer/
VALERIO SANNICANDRO, composer
http://www.valeriosannicandro.eu/biography
WOLFGANG LISCHKE, conductor
http://www.wolfgang-lischke.de/
PEDRO AMARAL, composer, conductor
http://www.pedro-amaral.eu/biography/biography.htm
ALEJO PEREZ, conductor
http://www.karstenwitt.com/en/artist/alejo_perez/
PABLO HERAS CASADO, conductor
http://www.pabloherascasado.eu/
CHRISTIAN SCHUMANN, conductor
http://www.christian-schumann.com
DAI FUJIKURA, composer